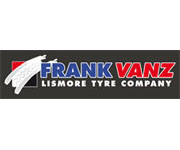 FRANK VANZ TYRE FLIP
EXPLANATION OF THE TYRE FLIP
Male Team (Open and Masters) conducts this Leg individually
Mixed Team conducts this Leg with one female and one male combination
Women's and Junior Teams conduct this Leg as a pair
Team member/s FLIPS the tyre 50m then leave the tyre and run back to the tyre starting line and tags the next team member
First 2 Team Members must remain at start line until tyre is returned by the 2nd pairing.
The next team member/s then return to the tyre and flips the tyre back to the start position.
Tyre must be flipped not rolled.
The whole tyre must cross the line on change overs to be considered complete
Team then moves to next challenge.